Home
Mark Philip Consulting LLC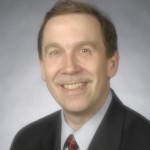 Welcome to the Mark Philip Consulting LLC website; a one-stop company designed to help you solve your business challenge. With over 25 years experience in the pharmaceutical, biotechnology, medical device and diagnostics industry, I know some of the challenges you are facing: defining a vision, identifying the killer strategy, preparing business plans, raising capital, developing products, buying and selling companies, creating marketing plans and hiring good people. I've worked in both the private and public sectors in small and large companies, managed from 10 to 700 people, and seen, solved and overcome a plethora of problems. What ever your specific challenge, I will help you think it through, develop alternative solutions, prepare a plan to implement the optimal approach and help you execute to obtain the result you want.
Please make use of the resources on this site, and please feel free to contact me with any questions or concerns by simply calling 1-617-538-7896 or emailing mp@markphilipconsulting.com.
How can I help you make your business a success?